Booster Club Meeting
Wednesday, February 15, 7:30 pm
High School Student Senate
Thursday, February 16, 6 pm
Upcoming Board of Education Meetings
Thursday, February 16 - CANCELLED: Rescheduled to March 2, 8 pm

Schools Closed, Winter Recess
Monday, February 20 - Friday, February 24

Munsey Park Book Fair - Volunteers Needed
The Book Fair will run from Monday, March 6 through Friday, March 10
The volunteer schedule is now open and available for Sign-Ups>>
Questions? Email Volunteer Coordinators Sara Falco or Keri McGinness
Seeking Nominees for SCA Executive Board Positions
The SCA Nominating Committee for the 2017-2018 school year is looking to fill the following two year positions for the SCA Executive Board:
Executive President
Executive Secretary
High School President
Shelter Rock President
Information about the positions can be found in the SCA bylaws.
Nominations, including self nominations, accepted in person, by phone, by electronic communication, or in writing, by January 15, 2017. Send to Kim Griffith (karcoro@aol.com 917-207-4758) or Megan Trotta (mm.trotta@verizon.net 516-476-9865).

Volunteer to help the SCA FAIR!
Fun and easy to do with a friend or on your own! Open positions include Grand Raffle Chair and Food Chair. Want to volunteer? Have questions? Email Linda Gurino, lbuoni999@icloud.com.
Send In Your SCA Membership Dues TODAY!
Join the SCA by returning the mailing or by clicking above.


Guidance 11th Grade Mock Interviews
Tuesday, February 28, 6:30 pm
6th Grade Parent Night
Wednesday, March 1, 7:30 pm, HS Auditorium
CASA Sector Meeting
Thursday, March 2, 9 am
Board of Education Meeting
Thursday, March 2, 8:00 pm, HS
LI String Festival
Friday, March 3 - Sunday, March 5
Board of Education Budget Work Session
Saturday, March 4, 9 am - 3 pm
Junior Prom
Saturday, March 4
Munsey Park Book Fair
Monday, March 6 through Friday, March 10
Board of Education Meeting
Thursday, March 23, 8 pm, SR

MP Book Fair Gift Certificates are Available for Purchase
Book Fair gift certificates make great Valentine's Day gifts for teachers and your children and are also a convenient way to send your children off to the fair without the worry of sending cash.
SCA Summer Studies Applications Available
Program is open to MHS Juniors. Questions? Email Caroline Smith
Don't delay! Teacher Recommendations are due March 17, and applications are due March 24.
Order Your Yearbooks Now!
Order your HS Yearbook
Order your MS Yearbook
Order your SR Yearbook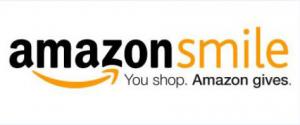 Shop on Amazon and Support the SCA
Shop smile.amazon.com on your computer or mobile device. Same prices, selection, and convenience as Amazon.com, and Amazon will donate 0.5% of the purchase price back to the SCA.