HS / MS Health and Wellness Week
Monday - Friday, March 19 - 23

Audit Committee Meeting
Monday, March 19, 7:30 pm
MAAC Meeting
Monday, March 19, 7:30 pm
SCA School Budget Review ** CANCELLED **
Tuesday, March 20, 7:30 pm, Charlie Cardillo Community Room
**Parents can attend the BOE Informal Budget meetings held at Shelter Rock on Thursday, March 22 at 8pm OR on Thursday, April 12 at Munsey Park at 8pm**
MP Parent Council Meeting
Wednesday, March 21, 9:30 am, MP Auditorium
Please join us for a presentation on the grade K-5 class placement process fo the 2018-19 school year. This presentation will also be offered at 6:30 pm at MP. FOR THE EVENING PRESENTATION ONLY, please Register HERE
**HS / MS Special School Safety Meeting**
Wednesday, March 21, 6:30 pm, Location: MS Library
School safety is our top priority and Dr. Butera and members of the Nassau Police would like to meet with HS and MS parents to discuss safety procedures, answer questions and listen to any ideas or suggestions parents may have. In the interest of time, if there is a question you would like answered, please send it to us or your GLC in advance.
HS Spring Concert I
Wednesday, March 21, 8 pm
CASA Yoga Fundraiser
Thursday, March 22, 12:45 pm - 2:45 pm
Join us for an afternoon of yoga and body care in support of CASA. Our event includes a creative Vinyasa yoga class for all levels by Joanne Kane, followed by refreshments and a demo by Jeanine Toes of Emma's Elixirs. Raffle tickets for sale for fun prizes too! All are welcome! Please RSVP to Patti Anne Reilly.

HS Student Senate
Thursday, March 22, 6 pm
Board of Education Meeting
Thursday, March 22, 8 pm, Informal Budget Hearing, SR

Board Policy Committee Meeting
Friday, March 23, 8:30 am

SCA Saturday Series Theatre Presentation
Saturday, March 24, 2 pm, SR Auditorium
Come and support our students at the FREE theater presentation of "Beauty and The Beast".

MS Yearbook Pictures Needed
The MS Yearbook staff is looking for any and all pictures taken at school events. Pictures such as sports (any pictures from the events, action shots, etc), the Middle School Play, National Junior Honor Society Inductions and any other photos you may have. Photo submissions can be sent directly to Mrs. Pellegrino
SCA Summer Study Awards, 11th Graders
For over 60 years, the SCA has sponsored the Summer Studies Awards program to encourage Manhasset Juniors to participate in a meaningful summer activity by giving recipients a monetary award. Only Manhasset High School Juniors may apply. 

Awards are not granted on the basis of academic achievement, class rank or need.  They are granted based on enthusiasm, sincerity and suitability of the program to the candidate. Applications are due by March 28.
Application Instructions>>
Student Application>>
Teacher Recommendation>>
Evaluation Form>>


Become an SCA Member
The SCA provides many rewarding programs, resources and activities for our children throughout the year. Membership is available for families and for faculty and staff.
Submit your 2017/2018 membership registration and dues now!

Join our Email List Now for SCA and school weekly highlights.

CAC Finance Meeting
Monday, March 26, 7:30 pm
HS Spring Concert 2
Tuesday, March 27, 8 pm
School Closed, Spring Recess
Thursday, March 29 - Friday, April 6
Schools Reopen Monday, April 9
NYS English Language Arts Exams, Grades 3 - 8
Wednesday, April 11 - Friday, April 13
Upcoming Board of Education Meetings
Thursday, April 12, 8 pm, MP
Thursday, May 3, 8 pm, Budget Hearing, Charlie Cardillo Community Room
NYSSMA All State Festival, Levels 5 & 6
Friday, April 13 - Saturday, April 14, Herricks
Upcoming Board Policy Committee Meetings
Friday, April 13, 8:30 am
Friday, April 27, 8:30 am
Friday, May 4, 8:30 am
Planet Manhasset Presents: Farm to Table Luncheon
Wednesday, April 18, 12 pm - 2 pm
Eat good food, go green, listen and learn from representatives of Slow Food North Shore and Aura rated App at Osteria Leana, 76 South Street, Oyster Bay. Invitation to follow.




Educational Grants Committee accepting Financial Aid Applications now!
Applications due Friday, May 18
The SCA Educational Grants Committee and the Manhasset Student Aid Association (MSAA) provide funds for the post-secondary education of MHS graduates. The application is reviewed individually by each group and the award is not affected if you apply to both.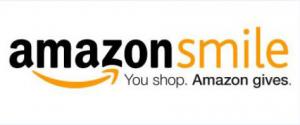 Support the SCA when shopping with Amazon
Shop smile.amazon.com on your computer or mobile device. Same prices, selection, and convenience as Amazon.com, and Amazon will donate 0.5% of the purchase price back to the SCA.