Rosh Hashanah, SCHOOLS CLOSED
Monday, September 26 - Tuesday, September 27
FInancial Aid Night
Wednesday, September 28, 7 pm
Frolic 2023 Kick-Off Meeting
Thursday, September 29, 7 pm, Middle School Media Center
Calling all Senior parents! The time has come for us to start planning our kids' Senior Frolic in June. Please attend this important meeting to get an overview of the planning process.
CASA Parenting Series
Thursday, September 29, 7:00pm
Senior Banquet Slideshow and Photo Book Photos DUE
Sunday, October 2 by 12 midnight
MWCABC 5K Walk/Run
Sunday, October 2, 9:30am, Mary Jane Davies Park

Become An SCA Member!
Membership is available for families and for faculty and staff.
SCA is now collecting Membership fees ONLINE.
Click HERE for link to online Membership form.
Committee Chairpersons Needed for Saturday Series!
SCA Saturday Series is planning for a great year, but they can't do it without the help of Committee Chairs. (FYI: Your child does not need to attend Saturday Series and you don't need to volunteer on Saturdays). Please consider helping out; click HERE for Sign-Up Genius.
SAVE THE DATE! CLASS OF 2023 SENIOR BANQUET: Monday, November 7, Leonard's Palazzo, Great Neck, 6:30 - 10:30 pm
Click HERE to learn more about this amazing Senior year tradition & Frolic fundraiser! For more information, email 2023seniorbanquet@gmail.com.
For the Class of 2023 Senior Banquet Photo Book form (which will be presented at the Banquet on 11/7), please click HERE.
For info on the Senior Banquet Slideshow, a time-honored tradition shown at the Banquet, please click HERE.
For information about the Senior Banquet Silent Auction & Raffles, please click HERE.
The MHS Yearbook is ON SALE now! All orders must be place online at www.yearbookforever.com. The cost is $75 if ordered before 12/31; $100 after that.
The Middle School Yearbook is also ON SALE now! Click HERE for more information; don't miss out!

Calling All Volunteers! Frolic Take-down Chair Needed! This is exclusively a JUNIOR PARENT position. Chairperson will organize a Sign-Up Genius to assist in the takedown the morning after the Senior Frolic (Saturday, June 24). Please email Rachel Harley at rayharls@optonline.net if interested!
Secondary School SCA Student Directory Form 2022-2023
To all 7th grade families AND any family wanting to change their information in the directory: Please cick HERE to complete the form for our 2022-23 Secondary School Directory. Who should fill it out? All families with 7th graders new to the building; any family that has an update to previous address, ohone or email; any new families with children in 7th-12th grades (please include each students' grade).
MP Student Directory Form
Click HERE to access the form for Munsey Park's School Directory.
SR Student Directory Form
Click HERE to access the form for the Shelter Rock School Directory.

Chromebook Tech Support
If you are experiencing any Chromebook issues, please call (631) 883-5190 from 8am - 4pm, Monday through Friday, or please email: 
MPSITHELP@manhassetschools.org
M.A.X Program
For more information on the M.A.X. Program, as well as their Spring Break and Summer Program offerings, click HERE.

Click HERE for CLASS OF 2023 EVENTS & ACTIVITIES.
HS Mini College Fair
Tuesday, October 4, 11 am - 12:30 pm
Yom Kippur, Schools Closed
Wednesday, October 5
NCA Fall College Expo
Thursday, October 6, 5 - 8 pm, Adelphi University
Board of Education Meeting
Thursday, October 6, 7:30 pm, SR 
Board Policy Committee Meeting
Friday, October 7, 8:30 am  
Columbus Day - SCHOOLS CLOSED
Monday, October 10
SCA SR Photo Days
Wednesday, October 12 - Thursday, October 13
CASA Sector Meeting
Thursday, October 13, 9 - 10:30 am, Community Room
Shop on Amazon and Support the SCA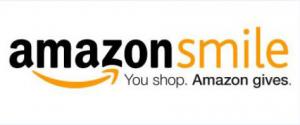 Shop smile.amazon.com on your computer or mobile device. Same prices, selection, and convenience as Amazon.com, and Amazon will donate 0.5% of the purchase price back to the SCA.
Like us on Facebook


Follow us on Instagram