Click HERE for the UPDATED flyer explaining all SENIOR EVENTS & ACTIVITIES.
MS Spring Sports Begin
Monday, March 27

SCA Enrichment Presents Waterfront Center to SR 2nd & 3rd graders
Monday, March 27: Touch Tank Program - 2nd graders
Tuesday, March 28: Turtle Program - 3rd graders
MP/SR Kindergarten Screening
Monday, March 27 - Friday, March 31
NYSSMA Solo Festival, Level 1- 4
Tuesday, March 28 - Wednesday, March 29, MS
NYSSMA Solo Festival, Level 5 - 6, All-State
Friday, March 31 & Saturday, April 1, Herricks HS
SCA Enrichment Presents Author Shana Corey to SR & MP 3rd Graders
Friday, March 31

SAVE THE DATE: The 70th Annual Manhasset SCA Fair, SATURDAY, MAY 6th!
The SCA's largest fundraiser will be held at Munsey Park Elementary School field from 10 am - 6 pm (Rain Date: Sunday, May 7)!
Ticket sales, and sponsorship, volunteer, and underwriting opportunities available by clicking HERE! The SCA Fair depends on dozens of volunteers! Please consider helping for a shift of two! The Sponsorship form provides the various contributions available, and payments will be made through our newly launched Square Store via the provided QR code in the form.
Questions? Email scafair2023@gmail.com for more info or volunteer opportunities and follow the SCA Fair on Instagram @manhasset_sca_fair.
The SCA would like to extend a huge THANK YOU to everyone involved in Saturday Series, from the participants to the volunteers and especially to Chairs Nancy Chu and Alexandra Andrejkovics! We hope you all had fun and we will see you next year!!
SCA Membership Drive! Have you paid this school year's SCA annual membership? If not, please consider contributing to the SCA's membership drive that supports our amazing programs & services! Our Annual Membership fees are a major source of our fundraising. Our suggested fee is $40 per family for the school year. Click HERE to pay your membership dues. For more information about membership, please contact SCA Membership Chair Blanca McKenna. Thank you for your support!
Class of 2023: Calling All Parent Volunteers For Frolic! We need all hands on deck for Frolic 2023; preparations are underway! Please click HERE for the Volunteer Sign-Up Genius! The committee is also kicking off a flash fundraising campaign. Please click HERE to make your tax-exempt donation.
Chromebook Tech Support
If you are experiencing any Chromebook issues, please call (631) 883-5190 from 8am - 4pm, Monday through Friday, or please email: 
MPSITHELP@manhassetschools.org
M.A.X Program
For more information on the M.A.X. Program, as well as their Spring Break and Summer Program offerings, click HERE.

Click HERE for the UPDATED flyer explaining all SENIOR EVENTS & ACTIVITIES.
SCA Enrichment Presents BOCES Project Adventure to SR 5th graders
Monday, April 3
Students will go to Brookville Outdoor and Environmental Education Center for team-building activities.
SENIORS: Deadline For Submission Of Community Service Requirement
Monday, April 3, 11:59 pm via Passport For Good
Booster Club
Monday, April 3, 7 pm, District Office Community Room
Board of Education Meeting
Tuesday, April 4, 7:30pm, Informal Budget Hearing, MP
End Of Third Marking Period--Grades 7 - 12
Wednesday, April 5
Spring Recess, SCHOOLS CLOSED
Thursday, April 6 - Friday, April 14
MAAC
Monday, April 17, 7:30 pm
PASE Meeting
Tuesday, April 18, 10 am
Board Of Education Meeting: Manhasset Budget Adoption and BOCES Vote
Tuesday, April 18, 7:30 pm, District Office
NYS Grades 3 - 8 ELA Exams
Wednesday, April 19 - Thursday, April 20
Grade 6 Parent MS Transition Panel
Wednesday, April 19, 7 pm
HS Student Senate
Thursday, April 20, 6 pm
10th Grade Parent Night
Thursday, April 20, 7 pm, HS Auditorium
Board Policy Committee Meeting
Friday, April 21, 8:30 am
CASA Shed The Meds
Saturday, April 22, 9:30 - 11:30 am, SR
Senior Prom
Saturday, April 22
Promenade: 6 pm, HS Gym
Dance: 7:30 - 11:30 pm, The Mansion At Oyster Bay
Shop on Amazon and Support the SCA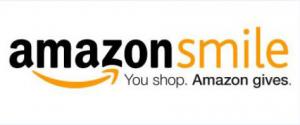 Shop smile.amazon.com on your computer or mobile device. Same prices, selection, and convenience as Amazon.com, and Amazon will donate 0.5% of the purchase price back to the SCA.
Like us on Facebook


Follow us on Instagram