MP Extended Extras
Registration Deadline: Monday, February 11
Program Begins Monday, February 25
Extended Extras is a SCA program featuring classes taught by our very own MP teachers. The session runs for 8 weeks, beginning the week of February 25. We have some incredible NEW classes this semester. Please click HERE for descriptions and schedule. Register early to secure your child's spot! Questions? Contact Elizabeth Spinelli or Kristin Perfetto
SR Valentine's Day Book Fair Gift Certificate
Deadline: Monday, February 11
MAAC Meeting
Monday, February 11, 7:30 pm
PASE
Tuesday, February 12, 9:15 am, District Office
Join us as Dr. Jiyon Kim, PhD, Child & Adolescent Psychiatrist and Dr. Karen Fleiss, PsyD, Child & Adolescent Psychologist from the Child Study Center at NYU Langone present "Turbulent Teens or Time to Intervene - Recognizing Depression in Youth"
PoCoHo
Tuesday, February 12, 7:30 pm, Black Box Theatre
Booster Club
Wednesday, February 13, 7:30 pm
HS Student Senate
Thursday, February 14, 6 pm
Board Policy Committee Meeting
Friday, February 15, 8:30 am

WINTER RECESS - SCHOOLS CLOSED
February 18 - February 22

MP Box Top Collection Contest
Deadline: Friday, February 15
Submit your box tops on the attached sheet or in a ziplock and help your child's class win a prize
Note your child's grade and class on the submission and drop your box tops off at MP main office. Questions? Contact Candi Mletic or Elizabeth McCann
Shaping the Future: Complete the Short Survey!
Parents of Grades 8, 10 and 12
Every other year, the school along with Manhasset CASA administers the Prevention Needs Assessment Survey to 8th, 10th and 12th grade students. This aligns with the nationwide "Monitoring the Future Survey" and allows us to compare trends and perceptions in our community. Your assistance gives us answers to important questions for applications and programming so we can help create a healthy environment for our youth. We need you to complete the survey HERE. Responses to the survey are voluntary and anonymous.
Link will only be available until March 1, 2019
SCA Summer Study Awards, 11th Graders
For over 60 years, the SCA has sponsored the Summer Studies Awards program to encourage Manhasset Juniors to participate in a meaningful summer activity by giving recipients a monetary award. Only Manhasset High School Juniors may apply. 

Awards are not granted on the basis of academic achievement, class rank or need.  They are granted based on enthusiasm, sincerity and suitability of the program to the candidate.

Applications and teacher recommendations are due by Friday, March 29, 2019.
Please submit all applications and teacher recommendations to SCASummerStudies@manhassetsca.org
Application Instructions>>
Student Application>>
Teacher Recommendation>>
Join our Email List Now for SCA and school weekly highlights. 

Schools Reopen
Monday, February 25
Protect The Long Island Sound
Wednesday, February 27, 7 pm, Manhasset Public Library
SCA Planet Manhasset and Manhasset High School Junior Ella Malysa will raise community awareness of common practices that threaten the quality of the Long Island Sound, our harbors and the community at large. Local civic groups will also be in attendance. Find out what you can do to protect and preserve!
Class of 2020 Frolic Fundraiser
Saturday, March 2, 8 pm - 11 pm, Home of The Colombos Family
RSVP HERE by February 27
Join the Class of 2020 parents raise money for Frolic that will take place on their graduation night. The fundraiser will be during the Junior Prom. Drop or Mail your check to Paula Gaccione (5 Eton Crest) or Mary Felman (6 Stone Hill Drive North). Please make checks out to "MSCA" and notate "2020 Frolic" in the Memo section.
Guidance Mock College Interview Night
Wednesday, February 27, 6:30 pm
MP/SR Cognitive Abilities Testing Grades 4 - 6
Thursday, February 28
Upcoming Board of Education Meetings
Thursday, February 28, 8 pm, District Office
Thursday, March 14, 8 pm, District Office
Thursday, March 28, 8pm, SR
Thursday, April 11, 8pm, Informal Budget Meeting, MP
Upcoming Board Policy Committee Meetings
Friday, March 1, 8:30 am
Friday, March 15, 11:00 am
Friday, March 22, 8:30 am
Friday, March 29, 8:30 am
LI String Festival, Grades 5 - 8
Friday, March 1 - Sunday, March 3
SCA Family Theatre presents "Charlotte's Web", the Musical
Saturday, March 2, 2 pm, MP
**Important Show Change! ** The SCA Family Theatre invites you and your family to join us for Charlotte's Web, the musical! Performed by Plaza Theatrical. This beloved classic tells the story of a livestock pig, named Wilbur, and his unlikely friendship with a barnyard spider named Charlotte. Come experience this beautiful coming of age story with lessons of friendship, love, faith and even some miracles. Cost - $14 per ticket, children 3 and under are free. For more information contact SCA Family Theatre Chairperson, Lucia Del Monaco, (646) 284-1733.
Junior Prom
Saturday, March 2, 8 pm - 12 am, Bridgeview Yacht Club
Promenade will occur in the HS Gym at 6 PM
Thursday, February 14 and Friday, February 15, Tickets sold during Periods 3 - 7, Cafeteria.
The cost of a ticket is $145. Payment is by cash or check made out to "Manhasset GO."
As outlined in the Junior Prom letter, payment must be accompanied by the appropriate form(s) or a ticket cannot be purchased. We look forward to an amazing event!

Manhasset CASA documents include "A Parent's Guide to Teen Parties" and "Parent's Who Host" which contain important information regarding the legal ramifications of hosting a party with alcohol.
Parenting in the Digital Age Presentation - AVAILABLE ONLINE
On January 9 a panel of Shelter Rock teachers and retired Police Officer Sharon Galvin described to a large crowd of parents the negative consequences they see children suffering from internet and social media use. The presentation can now be found HERE
Support the SCA when shopping with Amazon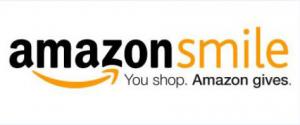 Shop smile.amazon.com on your computer or mobile device. Same prices, selection, and convenience as Amazon.com, and Amazon will donate 0.5% of the purchase price back to the SCA.