MP Health & Wellness Week
Monday, January 24 - Friday, January 28
Click HERE for information on deep-breathing exercises and learn more about the importance of healthy eating and its benefits for your body.
SR Health & Wellness Week
Monday, January 24 - Friday, January 28
Complete the Olympic and screen-free challenges! Click HERE for more information on selecting and creating healthy snacks.
MAAC
Monday, January 24, 7:30 pm
HS/MS Mid-Terms/NYS Regents - CANCELLED
Tuesday, January 25 - Friday, January 28
There will be regular instructional school days at the Secondary School.
SCA Enrichment Presents Science Museum of LI to MP 1st Graders
Thursday, January 27
Animal Adaptations
End of 2nd Marking Period Grades, Grade 7 -12
Friday, January, 28
Board Policy Committee Meeting
Friday, January 28, 9 am, EOC
Summer College Essay Workshop Program
Calling all 11th graders! This helpful workshop, which is sponsored by the SCA and PASE, is returning. It features a one-hour parent session and two 30-minute student sessions, which include editing support. Click HERE for more information and to register.
SAVE THE DATE: HS/MS Joint Parent Council Meeting
Tuesday, February 8, 7:30 pm, MP Auditorium
Guest Speaker: The SCA and CASA Invite Mr. John Halligan To Present "Ryan's Story"
Through this presentation we will focus on raising awareness about bullying and cyberbullying, lessons about forgiveness, suicide prevention with a focus on being an upstander and the importance of apologies and asking for help. Parents and students in grades 7-12 are invited to attend. Community service hours will be approved for attending.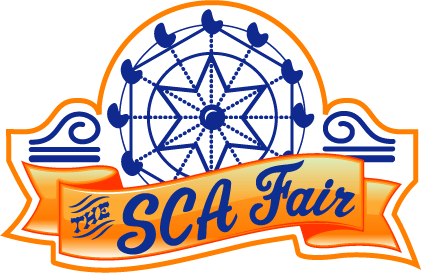 The SCA Fair is back! Saturday, May 7th, 2022!

Calling all volunteers! Chairpersons, Co-Chairs, Committee Volunteers
We will need volunteers the day of the Fair for 2-4 hour shifts. Looking for enthusiastic parents to help make the SCA Fair a great day! Please email Fair Co-Chairs Tricia Dessi or Christine Lucchese for more information or volunteer opportunities.
SR Book Fair Gift Certificates Now Available!
Give your Valentine the gift of reading! SR Book Fair gift certificates make the perfect gift for students, friends, and teachers this Valentine's Day! Fill out the attached form and enclose a self-addressed stamped envelope for speedy delivery. Only good for the Shelter Rock Book Fair, March 14-18, 2022. Deadline to order is Friday, February 4th.

Summer Studies Awards
Rising seniors looking to participate in a summer enrichment program can apply for the SCA's Summer Studies Awards, which are given out annually. Deadline is March 1 @ midnight. Click HERE for more info and forms.
Frolic 2022 Volunteers Needed
The Senior Frolic 2022 will be on June 24, 2022, immediately following graduation. If you wish to be involved in this exciting senior event, PLEASE VOLUNTEER! Your child does not have to be a Senior to be involved. You can sign up HERE. If you have any questions, contact Linda Gurino.
Chromebook Tech Support
If you are experiencing any Chromebook issues, please call (631) 883-5190 from 8am - 4pm, Monday through Friday, or please email: 
MPSITHELP@manhassetschools.org

Class of 2022 Upcoming Senior Events
Lunar New Year - SCHOOLS CLOSED
Tuesday, February 1
Board of Education Meeting
Thursday, February 3, 7:30 pm, District Office
Board Policy Committee Meeting
Friday, February 4, 9 am
PoCoHo
Tuesday, February 8, 7 pm, Black Box Theatre
SR Guess Who's Coming to Read?
Wednesday, February 9
HS Winter Concert Symphonic Choir
Wednesday, February 9, 7:30 pm
MP Guess Who's Coming To Read?
Thursday, February 10
HS Student Senate
Thursday, February 10, 6 pm
10th Grade Student/Student Parent Night
Thursday, February 10, 7 pm
Board Policy Committee Meeting
Friday, February 11, 9 am
ACT
Saturday, February 12
Shop on Amazon and Support the SCA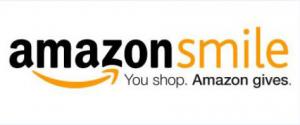 Shop smile.amazon.com on your computer or mobile device. Same prices, selection, and convenience as Amazon.com, and Amazon will donate 0.5% of the purchase price back to the SCA.
Like us on Facebook


Follow us on Instagram