MP/SR Go Green! Week
Wednesday, April 10 - Wednesday, April 17
MP Go Green! Week Highlights include a Recycling Art Contest and more!
SR Go Green! Week Highlights include a Bottle Cap Collection and more!
MP/SR Kindergarten Screening
Monday, April 15
CAC Finance
Monday, April 15, 7:30 pm
Board of Education Meeting
Tuesday, April 16, 8 pm, Manhasset Budget Adoption and BOCES Vote

Earth Day Celebration, Go Green Day
Wednesday, April 17
Students are asked to wear green to school to show their green spirit.
Booster Club
Wednesday, April 17, 7:30pm
Spring Recess, SCHOOLS CLOSED
Thursday, April 18 - Friday, April 26
Schools Reopen Monday, April 29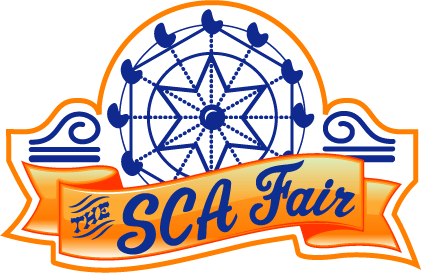 The SCA Fair is Saturday, May 4!
Buy Unlimited Ride Bracelets Now!
**exchange tickets for bracelets at the fair
Ride all day: $40 for one, $70 for two!
Choose one of our two convenient purchase options.
Buy online at https://m.bpt.me/event/4108909
Online orders must be purchased by May 3 at 9 pm!


Buy from SCA Reps at Raindew (465 Plandome Road): May 1 and May 2, 9 am - 3 pm

Grand Raffle tickets will also be available for sale at Raindew.
Buy one chance for $5.00 or six chances for $25.00

(These are the only times you will be able to purchase your advance tickets at a savings)

Questions? Contact Paula Chiarucci, Sandra Chen or Nancy Schlaefer
Adult and Student Volunteers Needed!
Volunteer your time to the fair! The SCA Fair depends on dozens of volunteers to make this day a success! Sign up with a friend for a two-hour slot at the booth of your choice! Opportunities for both Adult Volunteers and Student Volunteers. Community service hours will be credited for students.
SCA Fair Books / Toys / Attic Treasures Collection
Thursday, May 2, 4:30 pm - 7 pm, Munsey Park School
Friday, May 3, 9:30 am - 1:30 pm, Munsey Park School
SCA Fair Bakery Information
Donation Drop Off: Friday, May 3, 10 am - 8 pm, 16 Forest Turn
Sign Up to Volunteer or Donate food and supplies

SCA Fair Plant Sale, Munsey Park Field
Friday, May 3, 5 - 7pm
Purchase a variety of beautiful hanging baskets, perennials and annuals!
If you have any questions regarding the SCA Fair, please contact Annie and Claudine.

The SCA Nominating Committee is pleased to announce the following SCA Executive Board positions and two Nominating Committee positions:

Executive Co-Presidents: Cathy Conniff & Leslie Fleck
Executive Secretary: Christine Shah
High School President: Janet Diaso
Shelter Rock President: Anna Oncel

Nominating Committee: Sabrina Scheer & Tonia Zacharia

The above will each serve a two-year term.

Please join us for the Annual SCA General Membership Meeting where we will vote in these candidates.
Tuesday, May 7, 7:30 pm, MHS
Unable to attend? SCA members can cast their vote by submitting the proxy by Friday, May 3.

MP / SR Teacher & Staff Appreciation Luncheons
Wednesday, May 15
MP Teacher & Staff Appreciation Luncheon
Please support the Munsey Park Staff Appreciation Luncheon on May 15th! This event is entirely parent funded and we hope you can assist us to bring this wonderful event to life! See attached flyer for donation information. Questions? Contact Jodi DiTore or Christine Schwartz
SR Teacher & Staff Appreciation Luncheon - Volunteer and Donate!
PLEASE send in any monetary donations and completed form in an envelope marked "Staff Appreciation Luncheon" to your child's teacher, the SCA mailbox in the main office, or mail to Vicky Giouroukakis at 182 Mill Spring Road, Manhasset, NY 11030. Parent volunteers and donations are needed!! SIGN UP HERE 
SR SCA Children's Book Week
Monday, May 6 - Friday, May 10
This is such an enjoyable experience for the kids, made more so by the participation of you, the parents. We are in need of volunteers to help decorate the halls and library, help with games, as well as to read to a class, dress in costume, and help as a "general assistant/extra set of hands" during a class time slot.
Please join us for this memorable event by signing up HERE to volunteer.
SR 6th Grade Yearbook Purchase
All purchases must be completed by April 30
Yearbooks are now available for purchase. CLICK HERE for further instructions.
You may now purchase the yearbook online. The cost is $45 (an extra $6.95 for personalization). Purchases may be made at entourageyearbooks.com. Go to the home page & click "Find your school" in the top right corner. Type in "Shelter Rock" and click "Shelter Rock (2019)". Then click the green box that says "Purchase Books". (You will need to create an account if you haven't already done so.)
Become an SCA Member
The SCA provides many rewarding programs, resources and activities for our children throughout the year. Membership is available for families and for faculty and staff. Please consider becoming a member. 
Submit your 2018/2019 membership registration and dues now!
Join our Email List Now for SCA and school weekly highlights. 

Upcoming Board Policy Committee Meetings
Friday, April 26, 8:30 am
Friday, May 10, 11 am
Friday, May 17, 8:30 am
Friday, May 31, 8:30 am
Manhasset High School The Triple Play Classic
Saturday, April 27, HS Fields
8:30 am PAL clinics Pr-K / Kindergarten players / 9:30 am Clinics for 1st grade
10:30 am Varsity softball game vs. West Hempstead
11:30 am Varsity baseball game vs. Transit Tech
Come cheer our HS Baseball & Softball Seniors! Numerous family fun activities and food throughout the day. This annual event would not be successful without the tireless volunteers. To volunteer, CLICK HERE. Your participation and generosity ensure the success of the event and enhance our baseball and softball programs. To make a donation, please email the TPC Committee. Let's play ball!
Schools Reopen
Monday, April 29
CAC Finance
Monday, April 29, 7:30 pm
MAAC
Monday, April 29, 7:30 pm
SCA 6th Grade Transition Meeting Parent Portal Panel
Tuesday, April 30, 7 pm, SR
Chamber Recital
Tuesday, April 30, 8 pm, Black Box Theatre (DATE CHANGE FROM APRIL 15)
NYS Math Exams, Grades 3 - 8
Wednesday, May 1 - Friday, May 3
SCA Planet Manhasset "Eco-Safe Products for Our Homes and Families" Luncheon
Thursday, May 2, 11:30 am - 2 pm, Home of Jane Cava Viola, 242 Crapapple Road, Manhasset
Join SCA Planet Manhasset to learn about how to minimize your family's contact with harmful household chemicals while still keeping them clean. Luncheon will provided by Organic Crush with a legislative update on environmental issues in our community, along with a selection of goodies for purchase from a few of Manhasset's own Wellness vendors. RSVP by April 30 to Zari Ginsburg / $40 per person. Luncheon is open to all in the community!
SCA Special Agenda Presentation by Dr. Butera - AVAILABLE ONLINE
On March 15, Dr. Butera covered the following important topics: Overview of K-12 efforts, Upcoming Capital Reserve Proposition, 2019-2020 Proposed Budget and New Visitor Policy.
A video of Dr. Butera's presentation can now be found HERE
The PowerPoint presentation of the 2019-2020 Budget can also be be found HERE
Educational Grants Committee accepting Financial Aid Applications now!
Applications due Friday, May 17
The SCA Educational Grants Committee and the Manhasset Student Aid Association (MSAA) provide funds for the post-secondary education of MHS graduates. The application is reviewed individually by each group and the award is not affected if you apply to both.
Support the SCA when shopping with Amazon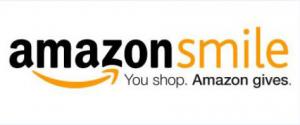 Shop smile.amazon.com on your computer or mobile device. Same prices, selection, and convenience as Amazon.com, and Amazon will donate 0.5% of the purchase price back to the SCA.