Columbus Day - Schools Closed
Monday, October 11 

Class of 2022 Upcoming Senior Events
SR Photo Days
Tuesday, October 12 - Wednesday, October 13

Booster Club
Tuesday, October, 12, 7:30 pm, District Office Community Room
Grade 7 - 11 Photo Retakes
Thursday, October 14
HS Student Senate
Thursday, October 14, 6pm

SCA Enrichment Presents BOCES Project Adventure - SR 5th Grade
Thursday, October 14
Students will go to Brookville Outdoor and Environmental Education Center for team-building activities.
Board Policy Committee Meeting
Friday, October 15, 9 am
HS Blood Drive
Friday, October 15
PSAT/NMSQT
Saturday, October 16, 8 am 
Deadline for Submission of Senior Yearbook Ad
Sunday, October 17
Payment and submission of the ad can be done at https://yearbookforever.com. Ads cost: $200. The purchase of an ad and a yearbook must be done separately. 

SAVE THE DATE: Senior Banquet
Monday, November 1, Leonard's Palazzo
Invitation
Senior Banquet Dinner Ticket 

Become an SCA Member
Membership is available for families and for faculty and staff.
SCA Now Collecting Membership Fees ON-LINE
Click here to complete the online membership form.

SCA Winter Greenery Fundraiser
Enjoy the convenience of purchasing your winter garnishments while supporting the SCA. All orders must be submitted by Saturday, November 6. Greenery will be available for pickup in Manhasset after Thanksgiving. Click here to make purchase.
MP Extended Extras
Registration is now open; registrations accepted on a first come-first serve basis. Click here for registration form.

SR Extended Extras
Registration is now open. Deadline is Friday, October 15th. Click here for registration form.
SEEKING: FAMILY THEATRE CHAIRS
The SCA is excited to bring back this great tradition, presenting theatre to our community! We will be offering a performance this winter, but we need your help. Contact Kim Haggerty if interested in being chair/co-chair. ____________________________________________________
Donations Needed For 2022 Senior Banquet Silent Auction and Raffles
The Senior Banquet serves as the Biggest Fundraiser for our Senior Frolic in June! The success of the evening depends upon your participation! Please consider donating to the Silent Auction and Raffles by October 26th.  If you have any questions or want to let us know about a donation, please feel free to reach out to Sabrina Roszko, Joy Sargent or Jeanne Sylvia.
PASE Membership Drive
PASE (Parent Association for Special Education) membership drive is underway. If you would like to become a member, please go to the PASE website and fill out the membership form.
Chromebook Insurance Option
Deadline to purchase coverage: Extended to October 16
Click here for more information 
Click here to purchase insurance 
Art Fundraiser for a Cure to Support the MWCABC
Click here for more information 
Create and upload art by Friday, October 15. Questions? Contact MHS National Art Honor Society Advisor Ms. Macumber 
Chromebook Tech Support
If you are experiencing any Chromebook issues, please call (631) 883-5190 from 8am - 4pm, Monday through Friday, or please email: MPSITHELP@manhassetschools.org


Class of 2022 Upcoming Senior Events
MAAC
Monday, October 18, 7:30 pm

PASE
Tuesday, October 19, 9:15 am
MWCABC Ladies Night Out--CANCELLED
Wednesday, October 20, 6:30 pm
SCA Enrichment Presents Science Museum of LI to SR 1st Graders
Wednesday, October 20th
Amphibians and Reptiles
Board Of Education Tenure Recognition Event
Thursday, October 21, 7:00 pm
Board of Education Meeting at District Office
Thursday, October 21, 7:30 pm
SCA Open Executive Board Meeting
Friday, October 22, 9 am
HS/MS Joint Parent Council Meeting
Friday, October 22, 10 am
ACT
Saturday, October 23
CASA Shed The Meds
Saturday, October 23, 9:30 -11:30 am, SR
Tower Foundation Halloween Event
Saturday, October 23
Red Ribbon Week
Monday, October 25 - Friday, October 29
CASA Red Ribbon Week SCA MP/SR Parent Council
Tuesday, October 26, 9:30 am, MP
CASA Community Presentation
Thursday, October 28, 7:00 pm, HS
MS Halloween Party
Friday, October 29, 7:30-9:30 pm, Girls' Turf
MP Halloween Party Grades 5-6
Friday, October 29, 6:30-8:30 pm
SR Halloween Party--TIME CHANGE!
Friday, October 29
5th Grade - 5:30 - 7:00 pm
6th Grade - 7:15 - 8:45 pm
Manhasset School District Parent Portal
Shop on Amazon and Support the SCA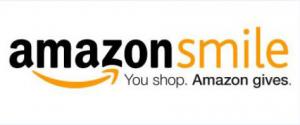 Shop smile.amazon.com on your computer or mobile device. Same prices, selection, and convenience as Amazon.com, and Amazon will donate 0.5% of the purchase price back to the SCA.