MAAC Meeting
Monday, February 12, 7:30 pm
PoCoHo
Tuesday, February 13, 7:30pm, Black Box Theatre
Booster Club
Wednesday, February 14, 7:30 pm
MP/SR Cognitive Abilities Testing, Grades 4 - 6
Thursday, February 15
HS Student Senate
Thursday, February 15, 6 pm
Board of Education Meeting
Thursday, February 15, 8 pm, MS Library

Board Policy Committee Meeting
Friday, February 16, 8:30 am

Winter Recess, Schools Closed
Monday, February 19 to Friday, February 23

MP Box Top Collection Contest
Submit your box tops on the attached sheet or in a ziplock and help your child's class win a prize
Note your child's grade and class on the submission and drop your box tops off at the Munsey Park School main office. The contest runs until Friday, February 16.

SR Book Cover Contest
Come. Stay. Read a Great Tale! Let's get our tags wagging and take a "paws" to participate! All entries are due by Wednesday, February 28 and eligible for a chance to win a prize. Poster attached HERE.

SCA Summer Study Awards, 11th Graders
For over 60 years, the SCA has sponsored the Summer Studies Awards program to encourage Manhasset Juniors to participate in a meaningful summer activity by giving recipients a monetary award. Only Manhasset High School Juniors may apply. 

Awards are not granted on the basis of academic achievement, class rank or need.  They are granted based on enthusiasm, sincerity and suitability of the program to the candidate. Applications are due by March 28.
Application Instructions>>
Student Application>>
Teacher Recommendation>>
Evaluation Form>>


Become an SCA Member
The SCA provides many rewarding programs, resources and activities for our children throughout the year. Membership is available for families and for faculty and staff.
Submit your 2017/2018 membership registration and dues now!

Join our Email List Now for SCA and school weekly highlights.

Schools Re-Open
Monday, February 26
CAC Legislative Affairs
Monday, February 26, 7:30 pm
Guidance Mock College Interview Night
Wednesday, February 28, 6:30 pm
6th Grade Parent Night
Thursday, March 1, HS Auditorium
Tours 7 pm; Program 7:30 pm
Upcoming Board Policy Committee Meetings
Friday, March 2, 8:30 am
Friday, March 9, 11 am

LI String Festival - Grades 5 - 8
Friday, March 2 through Sunday, March 4
SCA Family Theatre Presentation
Advance Ticket sales available
Wizard of OZ - March 3, 2018 at 2 pm, MP Auditorium
Junior Prom
Saturday, March 3
Promenade - 6:30pm
Dance - 8:00pm - 11:30pm
MP/SR Book Fair
Monday, March 5 through Friday, March 9
Family Night, Monday, March 5, 5:30 pm - 8:30 pm
Pre-K Visit, Thursday, March 8, 12:15 pm - 1:15 pm
Upcoming Board of Education Meetings
Thursday, March 8, 8 pm, Charlie Cardillo Community Room
Thursday, March 22, 8 pm, SR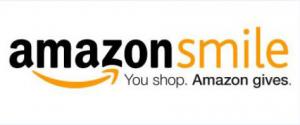 Support the SCA when shopping with Amazon
Shop smile.amazon.com on your computer or mobile device. Same prices, selection, and convenience as Amazon.com, and Amazon will donate 0.5% of the purchase price back to the SCA.