Science Research Expo
Monday, March 8, 7pm - 9pm
Expo will occur in an alternative format. It will be open to current science research students only.
Board of Education Meeting - Discussion of Proposed Phased Reopening
Tuesday, March 9, 7pm
MP/SR Parent/Teacher Evening Conferences (By Appointment Only)
Wednesday, March 10

Board of Education Meeting - Budget Presentation
Thursday, March 11, 7pm
End of Third Progress Report Period, Grades 7 - 12
Friday, March 12
Board Policy Committee Meeting
Friday, March 12, 8:30am
Molloy College Health Fair - CANCELED
Friday, March 12
SAT Exams (Not at MHS)
Saturday, March 13
Tower Foundation Dinner Dance - POSTPONED
Save the Date: Friday, September 24, 2021


MP/SR Book Fairs - POSTPONED
District Wellness Committee
Tuesday, March 16, 10am
CASA National Kick Butts Day
Wednesday, March 17
Booster Club
Wednesday, March 17, 7:30pm
CASA Sector Meeting
Thursday, March 18, 9am
HS Student Senate
Thursday, March 18, 6pm
HS Spring Play - POSTPONED
Date TBA

Manhasset School District Parent Portal
Shop on Amazon and Support the SCA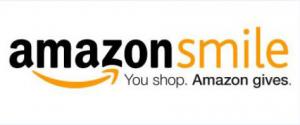 Shop smile.amazon.com on your computer or mobile device. Same prices, selection, and convenience as Amazon.com, and Amazon will donate 0.5% of the purchase price back to the SCA.