Schools Closed - Martin Luther King Jr. Day
Monday, January 15
LAST CALL: ORDER YOUR MS Yearbook NOW!
The only way to guarantee your copy of the yearbook is to order in advance, online at www.yearbookforever.com. (Please make sure you are purchasing a MIDDLE SCHOOL Yearbook, as the High School uses the same system and company). The cost of the yearbook is $60. The deadline to secure your copy is Monday, January 15th. If you do not order a yearbook by January 15th, there will not be a book for your child in June.
MS Winter 2 Sports Begins
Tuesday, January 16
MP Health & Wellness Week
SR Health & Wellness Week
Tuesday, January 16 - Friday, January 19
Thespian Honor Society Induction
Wednesday, January 17, 7:30 pm
Booster Club
Wednesday, January 17, 7:30 pm
CASA Sector Meeting
Thursday, January 18, 9 am, HS Board Room
Board of Education Meeting
Thursday, January 18, 8 pm, Charlie Cardillo Community Room

SCA Saturday Series Winter 2018 - Registration now OPEN
Winter 2018 session begins Saturday, January 20 , 9:45 am
NEW CLASSES! Adaptive Art & Creativity, Adaptive Fitness & Agility, Brain Teasing Tricks & Optical Illusions, Jr. Crazy Chem Works, Sr. Brixology, Sr. Crayola - A World of Design and Origami. 
REGISTER ONLINE or by MAIL.
Open to all Manhasset School District residents, K-6. Questions? Contact Us


SCA Summer Study Awards, 11th Graders
For over 60 years, the SCA has sponsored the Summer Studies Awards program to encourage Manhasset Juniors to participate in a meaningful summer activity by giving recipients a monetary award. Only Manhasset High School Juniors may apply. 

Awards are not granted on the basis of academic achievement, class rank or need.  They are granted based on enthusiasm, sincerity and suitability of the program to the candidate. Applications are due by March 28.
Application Instructions>>
Student Application>>
Teacher Recommendation>>
Evaluation Form>>
Seeking Nominees for SCA Executive Board Positions
The SCA Nominating Committee for the 2018-2020 school year is looking to fill the following two-year positions for the SCA Executive Board:
Executive Treasurer 
Middle School President
Munsey Park President
Information about the positions can be found in the SCA bylaws.
Nominations, including self nominations, accepted in person, by phone, by electronic communication, or in writing, by January 15, 2018.
Send to Stacey Notaro (snotaro5@aol.com) or Kristin Stevens (Kristin.stevens@icloud.com).
Become an SCA Member
The SCA provides many rewarding programs, resources and activities for our children throughout the year. Membership is available for families and for faculty and staff.
Submit your 2017/2018 membership registration and dues now!

Join our Email List Now for SCA and school weekly highlights.


National Drug and Alcohol Facts Week
Monday, January 22 - Friday, January 26
HS/MS Mid-Terms / Regents Exam Week - NO REGULAR CLASSES AT SECONDARY SCHOOL
Monday, January 22 - Thursday, January 25
Mid-Terms / Regents schedule and Mid-Day Transportation Request Form
Keyboard Recital
Monday, January 22, 7:30pm
CAC Legislative Affairs
Monday, January 22, 7:30pm
MAAC Meeting
Monday, January 22, 7:30 pm
SR Guess Who's Coming to Read?
Wednesday, January 24
MP Guess Who's Coming to Read?
Thursday, January 25
HS Student Senate
Thursday, January 25, 6pm
HS/MS End of 2nd marking period, Grades 7 - 12
Friday, January 26
Board Policy Committee Meeting
Friday, January 26, 8:30am
Upcoming Board of Education Meetings
Thursday, February 1, 8 pm, SR
Thursday, February 15, 8 pm, MS Library


2017-2018 SCA Family Theatre
Advance Ticket sales available
Wizard of OZ - March 3, 2018 at 2 pm, MP Auditorium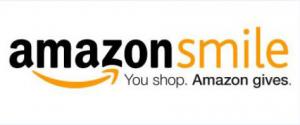 Support the SCA when shopping with Amazon
Shop smile.amazon.com on your computer or mobile device. Same prices, selection, and convenience as Amazon.com, and Amazon will donate 0.5% of the purchase price back to the SCA.