MP Go Green Week
SR Go Green Week
Monday, April 19 - Friday April 23
MP Go Green Week Recycle Project
MP invites you to create your own masterpiece made entirely out of recycled products. For more information, see the attached flyer.
MP/SR Welcomes Emma Biggs
As part of Go Green Week, MP/SR schools welcomes Emma Biggs, a 15-year old garden writer, speaker and radio host. Emma is the author of "Grow Gardens" and "Gardening with Emma"

NYS ELA Exams
Grades 3-4, April 21
Grades 5-6, April 22
Grades 7-8, April 26
Make-up days - April 23, 26, 27 & 28

Board of Education Meeting
Tuesday, April 20, 8pm, Manhasset Budget Adoption and BOCES Vote
Contemporary Ensemble - CANCELED
Wednesday, April 21
End of 3rd Marking Period, Grades 7-12
Friday, April 23
Board Policy Committee Meeting
Friday, April 23, 8:30am

CASA Shed the Meds
Saturday, April 24, 9:30am - 11:30am, SR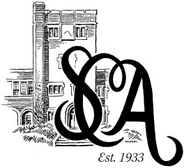 We are pleased to announce the following SCA Executive Board positions and two Nominating Committee positions:
Executive President: Kim Haggerty
Executive Secretary: Kristi Wede
High School President: Rachel Harley
Shelter Rock President: Susan Siris

Nominating Committee: Liz Collard & Tara Gibbs

The above will each serve a two-year term.
Election to be held at our SCA General Membership Meeting on Tuesday, May 11 at 7:30pm.

SCA members are encouraged to vote by submitting the proxy to Sabrina Scheer
Class of 2022: College Essay Summer Workshop Sign-Up
Our 3rd annual SCA and PASE sponsored Virtual Summer College Essay Workshop still has seats left! Register here for this year's expanded program which includes additional support for classified students.

MHS Class of 2024 - Spirit Wear Frolic Fundraiser
Order Spirit Wear merchandise and/or make a monetary donation to support the Class of 2024. Orders need to be placed by April 19. Click HERE for more information.
Thank you to all who participated in the MHS Class of 2023 Spirit Wear Fundraiser.
It is still not too late to make a donation.  Please follow this link to help support the Class of 2023 Frolic. 

MP Staff Appreciation Luncheon
Friday, June 4
Please click here for more information and to donate. Questions? Contact Jodi DiTore or Christine Schwartz.

SR Staff Appreciation Luncheon
Wednesday, May 19
Please click here for more information and to donate. Questions? Contact Danielle Carroll or Roula Tsousmas.
MP Spirit Wear Store
The SCA MP Spirit Wear Store will open from April 12 - April 21
SR Spring Spirit Wear
Check out the new apparel. You don't have to wait...next day pick up.
SR Book Cover Contest
Help us get ready for the SR Book Fair by participating in our Book Cover Contest. Please see the instructions and entry form. Prizes are awarded to a winner in each grade!  Entries for all students should be turned in to their teachers by April 30.
SR Field Day Events
The 2021 Field Day events will be sure to provide our students with a meaningful and fun-filled experience. Unfortunately, this year parents/guardians will be unable to attend and events will be held during physical education classes throughout the month of May. Please see the attached flyer for more information.
Educational Grants Committee accepting Financial Aid Applications now!
Applications due Friday, May 21
The SCA Educational Grants Committee and the Manhasset Student Aid Association (MSAA) provide funds for the post-secondary education of MHS graduates. The application is reviewed individually by each group and the award is not affected if you apply to both.
Become an SCA Member
SCA Now Collecting Membership Fees ON-LINE
Click here to complete the online membership form.

MAAC Meeting
Monday, April 26, 7:30pm
Chamber Recital - CANCELED
Monday, April 26, 8pm
PASE Meeting
Tuesday, April 27, 9:15am via Zoom
Dr. Emma Leah Hettrich, NYS licensed Psychologist, Certified School Psychologist, and adjunct professor at St. John's University will speak on Childhood behaviors - What is age appropriate and what is a developmental red flag.
SCA 6th Grade Transition Parent Panel
Tuesday, April 27, 7pm
World Languages Honor Society Induction
Wednesday, April 28, 7pm
Board Policy Committee Meeting
Friday, April 30, 8:30am

Manhasset School District Parent Portal
Shop on Amazon and Support the SCA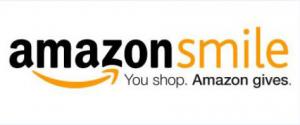 Shop smile.amazon.com on your computer or mobile device. Same prices, selection, and convenience as Amazon.com, and Amazon will donate 0.5% of the purchase price back to the SCA.