Juneteenth Observed--SCHOOLS CLOSED
Monday, June 20

Congratulatory Parade For NYS Champion Boys and Girls Lacrosse Teams
Monday, June 20, 3pm, Parade begins at MHS
Come out to cheer on our MHS Varsity Boys and Girls Lacrosse teams to celebrate their recent NYS Championship wins!
NYS Regents and Final Examinations - HS/MS
Tuesday, June 21 - Friday, June 24
MP 6th Grade Promotional Assembly
Tuesday, June 21, 9:30 am
SR 6th Grade Promotional Assembly
Wednesday, June 22, 8:45 am
Mandatory HS Graduation Rehearsal
Wednesday, June 22, 12:30 pm
Thursday, June 23, 10 am
All seniors should report directly to the auditorium promptly at the start time. Distribution of caps and gowns, tickets and honor cords will be distributed after rehearsal on Thursday, June 23rd. All outstanding schoolbooks, library books, school-issued Chromebook and materials, as well as athletic equipment and any balances, must be rectified before receiving their cap and gown.
MP 6th Grade Promotional Dance
Wednesday, June 22, 6:30 - 8:30 pm
Board of Education Meeting
Wednesday, June 22, 7:30 pm, District Office
MP/SR Half Day
Thursday, June 23
SR Dismissal: 11:25 am
MP Dismissal: 11:55 am
SR 6th Grade Promotional Dance
Thursday, June 23, 6 - 8:30 pm
Last Day of School - MP/SR Half Day
Friday, June 24
SR Dismissal: 11:25 am
MP Dismissal: 11:55 am

HS Graduation
Friday, June 24, 5 pm
Seniors must arrive by 3:30 pm in the auditorium
Senior Frolic
Friday, June 24, 8 pm - 1 am
Frolic Take-Down--ADULT VOLUNTEERS NEEDED!
Saturday, June 25, Shifts 7:30 am - 1:30 pm
2023 PARENTS--WE NEED YOU! Per tradition, the Junior-year parents assist in taking down the Frolic--which is extremely helpful for any parents looking to get involved in the Frolic next year. Many hands make light work, so come on out and lend one! Click HERE to sign up--any amount of time is greatly appreciated!

CLASS OF 2023 Parents & Students: Frolic Take-Down Volunteers Needed
Junior-year parents AND students (currently in grades 8-11) assist the following day with Frolic Take-Down (Saturday, June 25). All students who assist with Frolic Take-Down will receive COMMUNITY-SERVICE hours for their efforts--and for 2023 students, these hours WILL COUNT toward your senior-year community-service hours requirement! Click
HERE
to sign up!
BOE Seeks Member To Serve On Audit Committee
The District Board of Education is seeking one interested Manhasset resident to serve on the board-appointed Audit Committee. The Audit Committee consists of 7 members and generally meets 4-6 times a year, with meetings held in the evening hours to accommodate working community members. All members of the community who wish to contribute their expertise to the Audit Committee are encouraged to apply no later than Monday, June 27, 2022. The appointee will serve from July 1, 2022 through June 30, 2023, which is the remaining period on an unexpired term. The Audit Committee's charter and application may be viewed here:  https://www.manhassetschools.org/Page/5434 more information please contact districtclerk@manhassetschools.org
SCA Fall Luncheon Is Back!!
Looking for volunteers interested in chairing this fun event! Contact Kim Haggerty at kimhaggerty11@gmail.com. 
MP 2022-23 School Supply Orders
Get a jump on next year and order your school supplies in advance. No more lines, supply shortages or wondering what to buy--let the SCA in partnership with Raindew fulfill your needs. One-stop shopping! Click HERE for the order form/list of supplies. All orders must be received by June 24. If you have any questions, please contact Reese Lum.

SR 2022-23 School Supply Orders
As a service to parents, the SCA continues its partnership with Raindew to provide school supplies to our children. To purchase supplies, please complete the online form by July 1st. To purchase your own school supplies, please see the attached list requested by your teachers. If you have any questions, please contact Patricia Rudner.
Manhasset Booster Club Membership Drive
Help support our athletes, teams, community, fields and facilities by becoming a member of the Booster Club! Click HERE for more information.
Frolic 2022 Volunteers Needed
The Senior Frolic 2022 will be on June 24, 2022, immediately following graduation. If you wish to be involved in this exciting senior event, PLEASE VOLUNTEER! Your child does not have to be a Senior to be involved. You can sign up HERE. If you have any questions, contact Linda Gurino.
Chromebook Tech Support
If you are experiencing any Chromebook issues, please call (631) 883-5190 from 8am - 4pm, Monday through Friday, or please email: 
MPSITHELP@manhassetschools.org
M.A.X Program
For more information on the M.A.X. Program, as well as their Spring Break and Summer Program offerings, click HERE.

HAVE A GREAT SUMMER, EVERYONE!
Shop on Amazon and Support the SCA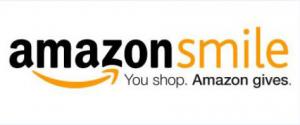 Shop smile.amazon.com on your computer or mobile device. Same prices, selection, and convenience as Amazon.com, and Amazon will donate 0.5% of the purchase price back to the SCA.
Like us on Facebook


Follow us on Instagram