Check out the latest HS Staff book recommendation on the monthly MHS Library Newsletter!
HS Golf/Track Begin
Monday, March 11
Science Research Expo
Monday, March 11, 7 - 9 pm, HS Cafeteria
PASE Meeting
Tuesday, March 12, 9:15 am, District Office
The topic for this meeting is "Budget update by Allison Rushforth".
Booster Club
Wednesday, March 13, 7:30 pm
MP/SR Parent/Teacher Evening Conference (By Appointment Only)
Thursday, March 14
Board of Education Meeting
Thursday, March 14, 8 pm, District Office

SCA Open Executive Board Meeting
Friday, March 15, 9 am, Location: Black Box Theatre
***Special Agenda to be addressed by Dr. Butera, 9:30 am***
Overview of K-12 efforts, Upcoming Capital Reserve Proposition, 2019-2020 Proposed Budget and New Visitor Policy. All parents of Grades K - 12 are encouraged to attend!!
SCA HS/MS Joint Parent Council Meeting
Friday, March 15, 10 am
Immediately following Dr. Butera's Special Agenda, Laurie Marshall-Lauria, District Coordinator of World Languages and Coordinator of Student Activities

Board Policy Committee Meeting
Friday, March 15, 11 am

MS Bubble Soccer For A Cure
Friday, March 15, 7:30 - 9:30 pm, HS/MS Gym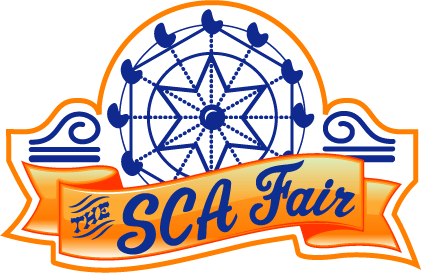 SPRING is HERE and we're getting ready for the SCA Fair!

Purchase Sponsorships and Journal Ads for the SCA Fair Today!
Deadline is March 22, 2019
See your family's name at the Fair! Sponsor your child's favorite ride or booth. Sponsorships are also recognized in the Journal, which is mailed to all school households. For more information, please contact Tricia Dessi.
Volunteer to help make the SCA Fair a Success!
Needed: Volunteers to make this amazing event even better! Please contact Claudine Fini or Annie Yeung.

SCA Summer Study Awards, 11th Graders
For over 60 years, the SCA has sponsored the Summer Studies Awards program to encourage Manhasset Juniors to participate in a meaningful summer activity by giving recipients a monetary award. Only Manhasset High School Juniors may apply. 

Awards are not granted on the basis of academic achievement, class rank or need.  They are granted based on enthusiasm, sincerity and suitability of the program to the candidate.

Applications and teacher recommendations are due by Friday, March 29, 2019.
Please submit all applications and teacher recommendations to SCASummerStudies@manhassetsca.org
Application Instructions>>
Student Application>>
Teacher Recommendation>>
Join our Email List Now for SCA and school weekly highlights. 

HS/MS Health and Wellness Week
Monday, March 18 - Friday, March 22
HS Tennis/Badminton Begin
Monday, March 18
CAC Finance
Monday, March 18, 7:30 pm

MAAC
Monday March 18, 7:30 pm
CASA National Kick Butts Day
Wednesday, March 20
Pops Concert
Wednesday, March 20, 8 pm, Gym
HS Student Senate
Thursday, March 21, 6 pm
SR Coffee with the Principal
Friday, March 22, 9:15 am, SR Cafeteria
Agenda: The Class Placement Process for the 2019-2020 school year
Molloy College Health Fair
Friday, March 22, 8:30 am - 3 pm, MS Gym
Upcoming Board Policy Committee Meetings
Friday, March 22, 8:30 am
Friday, March 29, 8:30 am
Friday, April 5, 8:30 am
SCA Saturday Series Musical Theater Presentation
Saturday, March 23, 2 pm, SR
CASA Quarterly Coalition Sector Meeting
Thursday, March 28, 9 am, District Office (**DATE RESCHEDULED from Thursday, March 14**)
Parenting in the Digital Age Presentation - AVAILABLE ONLINE
On January 9 a panel of Shelter Rock teachers and retired Police Officer Sharon Galvin described to a large crowd of parents the negative consequences they see children suffering from internet and social media use. The presentation can now be found HERE
Support the SCA when shopping with Amazon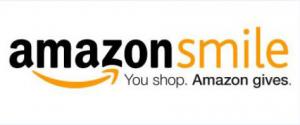 Shop smile.amazon.com on your computer or mobile device. Same prices, selection, and convenience as Amazon.com, and Amazon will donate 0.5% of the purchase price back to the SCA.