NYS Regents Exams
Monday, June 24 - Tuesday, June 25
SR Promotional Assembly
Monday, June 24, 8:45 am
MP Promotional Assembly
Monday, June 24, 9:30 am
Grade 8 High School Orientation
Monday, June 24, 9:45 am
MP/SR Half Day
Tuesday, June 25
MP Dismissal 12:25 pm
SR Dismissal 11:55 am
MP Sixth Grade Promotional Party
Wednesday, June 26, 6:30 - 8:30 pm, MP auditorium
Relevant Forms Must be Returned by June 22
Sixth graders are invited to the "Sweet 6th grade" graduation party to celebrate the "sweet" times at Munsey Park. Refer to the INVITE which includes a release form for any child who will be leaving with someone other than their own parent. Children will not be released without the form.
Please consider volunteering your time!! SIGN UP HERE
SR Sixth Grade Promotional Party
Wednesday, June 26, 6:30 pm - 8:30 pm, SR Gym
Looking forward to a fun night at our "Hawaiian Luau" for our 6th Grade graduates!
Please click on this LINK to donate and/or volunteer your time. We are looking forward to a fun night for our 6th Grade graduates!

MP/SR Last Day of School / Half Day
Wednesday, June 26
MP Dismissal 12:25 pm
SR Dismissal 11:55 am
Have a SAFE and WONDERFUL summer!

SCA Parent Council Positions and/or SCA Executive Committee Positions - Volunteers Needed!
Match your time and talent to various SCA Committees that are available. Volunteer for an hour or to be a chairperson - all are encouraged to join! Don't miss out and get involved!
HS Volunteer Form 2019 - 2020
MP SCA Volunteer Form and MP SCA Committee Descriptions
SR SCA Volunteer Formand SR SCA Committee Descriptions
Join our Email List Now for SCA and school weekly highlights.

Upcoming Board of Education Meetings
Thursday, July 11, 7 pm, Reorganization Meeting, District Office
Thursday, July 25, 7 pm, District Office
Thursday, August 22, 7 pm, District Office
SCA Special Agenda Presentation by Dr. Butera - AVAILABLE ONLINE
On March 15, Dr. Butera covered the following important topics: Overview of K-12 efforts, Upcoming Capital Reserve Proposition, 2019-2020 Proposed Budget and New Visitor Policy.
A video of Dr. Butera's presentation can now be found HERE
The PowerPoint presentation of the 2019-2020 Budget can also be be found HERE
Support the SCA when shopping with Amazon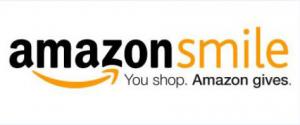 Shop smile.amazon.com on your computer or mobile device. Same prices, selection, and convenience as Amazon.com, and Amazon will donate 0.5% of the purchase price back to the SCA.