MP Book Fair
Thursday, May 13 - Friday, May 21
This year, the bookfair will not be accepting cash but you can setup eWallet account by following this easy step-by-step process
MAAC Meeting
Monday, May 17, 7:30pm
Budget Vote, Board Elections
Tuesday, May 18, 8am - 8pm, MHS Gym
See brochure with budget information.  Please visit www.manhassetschools.org for additional voting information.
HS Advanced Placement Late Testing
Tuesday, May 18 - Friday, May 21

Board of Education Meeting
Tuesday, May 18, 8pm
Secondary School Staff Appreciation Luncheon - POSTPONED
Wednesday, May 19
Luncheon will be postponed until June; Date TBD
SR Staff Appreciation Luncheon - LAST CALL
Wednesday, May 19
Please click here for more information and to donate. Questions? Contact Danielle Carroll or Roula Tsousmas.
Mandatory Student/ Parent Frolic Meeting
Wednesday, May 19, 7pm
Writers' Assembly
Thursday, May 20, Period 1 (8:08 am), HS Auditorium
Only students, parents and honored guests are invited.
CASA Sector Meeting
Thursday, May 20, 9am
HS Spring Concert I - CANCELED
Thursday, May 20, 8pm
Board Policy Committee Meeting
Friday, May 21, 8:30 am
6th Grade Orientation Zoom - (Previously known as Lunch on the Lawn)
Friday, May 21, 11am
Principal Schlanger, Assistant Principal Vercessi and Transitional Team Members will meet with Sixth Grade Students from the Secondary School Building. The 6th Grade students will attend the live zoom from their classrooms at Shelter Rock and Munsey Park Schools.
NYSSMA All-State Jazz - CANCELED
Friday, May 21 - Saturday, May 22
HS "Pop-Up" Musical Performance
Saturday, May 22, Mary Jane Davies Park, 2pm
Rain Date: Sunday, May 23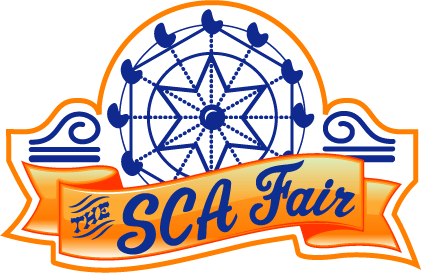 SCA Fair - May 7, 2022
SEEKING: SCA FAIR CHAIR (or CO-CHAIRS)

The SCA Fair will be back next year and will be bigger and better than ever! Help us continue the beloved tradition that has been a special part of the Manhasset Community for over 50 years! If interested in volunteering, please contact Kim Haggerty
___________________________________________________________________________________________________________________________
Thank you to all who participated in the MHS Class of 2024 Spirit Wear Fundraiser.
It is still not too late to make a donation. Please follow this link to help support the Class of 2024 Frolic.
SR Book Virtual Book Fair
Though our in-person book fair has concluded, please continue to shop our virtual fair at scholastic.com/bf/shelterrock through Tuesday, 5/18. The SCA receives 25% back on all book purchases!
MP Book Fair - VOLUNTEERS NEEDED!
Please consider volunteering a few hours of your time! The Book Fair would not be a success without the volunteers! This year we will only be able to accommodate a max of 10 volunteers at one time. No other visitors to the book fair will be allowed outside of volunteers. Click here for sign up genius

MP Book Fair - All For Books!
As part of the Book Fair, the All For Books campaign will be collecting $1 donations, which will be used to purchase books for Adventures in Learning, a local after-school educational and enrichment program. Please see the flyer for details and consider making a donation.
MP Book Fairy Donations
Throughout the book fair, MP will be accepting gently used books to donate to the Book Fairies. Your child can drop off their donation in the multipurpose room in the boxes located next to the registers.

MP Staff Appreciation Luncheon
Friday, June 4
Please click here for more information and to donate. Questions? Contact Jodi DiTore or Christine Schwartz.
Educational Grants Committee accepting Financial Aid Applications now!
Applications due Friday, May 21
The
SCA Educational Grants Committee
and the
Manhasset Student Aid Association (MSAA)
provide funds for the post-secondary education of MHS graduates. The application is reviewed individually by each group and the award is not affected if you apply to both.
Become an SCA Member
SCA Now Collecting Membership Fees ON-LINE
Click here to complete the online membership form.

NYSSMA Major Organization Festival - CANCELED
Monday, May 24 - Wednesday, May 26
PASE (Parent Association for Special Education)
Tuesday, May 25, 9:15am, via zoom
"Post-Secondary Resources"
Karen Marcus Hoffman- Vocational Rehabilitation Counselor ACCES-VR
Sara Eckstein,  Pre-Employment Transition Coordinator, Abilities, Inc. at The Viscardi Center
Samantha Curiale-Feinman, Director, New Frontiers
Eric Homburger, Founder, Next Steps Solutions NY

NYS Science Performance Test, Grade 4
Tuesday, May 25 - Friday, May 28
Mandatory Student/ Parent Frolic Meeting
Tuesday, May 25, 7pm
Keyboard Recital - CANCELED
Tuesday, May 25, 7:30pm
HS Spring Concert 2 - CANCELED
Wednesday, May 26, 7:30pm
Memorial Day - SCHOOLS CLOSED
Monday, May 31
Manhasset School District Parent Portal
Shop on Amazon and Support the SCA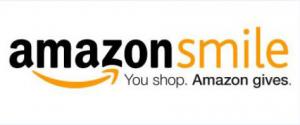 Shop smile.amazon.com on your computer or mobile device. Same prices, selection, and convenience as Amazon.com, and Amazon will donate 0.5% of the purchase price back to the SCA.